Certified Nursing Assistant Program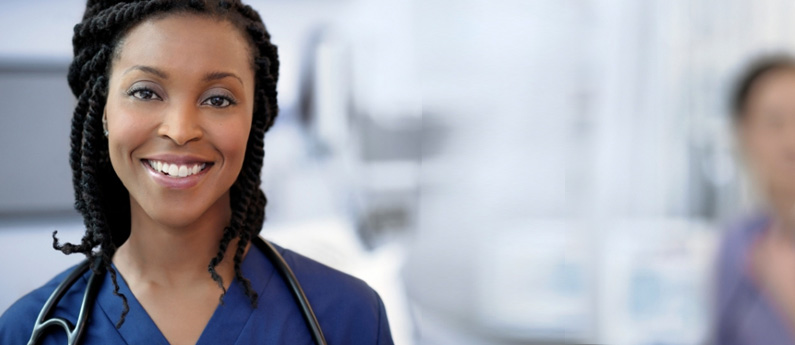 Get the Skills to Become a Certified Nursing Assistant in 4 Weeks!
Abcott Institute's Certified Nursing Assistant (CNA) program in Southfield, Michigan (Oakland County/Detroit) provides the hands-on training, practical experience and industry support it takes to pursue a rewarding healthcare position.
The goal of this program is to develop skillful, thinking and caring healthcare professionals who will function within the roles and responsibilities as required by the State of Michigan.
Certified Nursing Assistants, sometimes called Nurses Aides, work under the supervision of nurses to provide important care to patients including assisting with hygiene, mobility and daily living tasks. In some cases CNA's even take vital signs such as temperature, pulse rate, and blood pressure.
As a student in this program you'll be trained in how to meet the needs of a patient's physical and mental needs and to provide a safe environment for them, whether in a long-term care facility or in the patient's home. Skills include:
Taking and recording temperature, blood pressure
Patient assistance skills – feeding, dressing and bathing
Measuring food and liquid intake and output
Patient care skills
Medical terminology
Related anatomy and physiology
Safety and body mechanics
Patient Abuse Prevention
Patient Rights Advocacy
Communication Skills
Whether you want to meet state licensure requirements and practice as a Nursing Assistant or continue on with more advanced nursing education, Abcott Institute's Certified Nursing Assistant training program prepares you to reach your goals through classroom instruction, assisted tutoring, hands-on lab practice, and clinical experience.
State Licensing
In addition to receiving CPR certification (a requirement to be employed in this field), successful graduates of this program are fully prepared to pass the State of Michigan certification test for Nursing Assistants. Upon program completion and passing the state certification exam, you will earn the formal designation of CNA (Certified Nursing Assistant). The CNA state exam fee is included as part of your program, at no extra cost.
Convenient Day & Evening Schedules
At Abcott Institute, we understand the many demands our students face. Many students are raising families or working while they're in school. That's why we offer flexible day and evening training options. You can balance work, family and other responsibilities while you get the skills you need to get ahead.
Day Schedule: 4 Weeks
Evening Schedule: 7 Weeks
Unlike traditional College and University courses, where you're forced to take a broad spectrum of electives and courses outside your career interest, Abcott's CNA program is career-focused. There's no filler. So you get the relevant, practical skills you need to succeed and can get into the workforce in less time.
If you're a dependable, compassionate person who enjoys helping others and you're looking to start a career that could be both personally and professionally rewarding (without spending years in school
Is CNA Training Right for You?
If you're interested in learning more about our Certified Nursing Assistant training, and exploring whether this is the right path for you, fill out the form on the side of this page and receive more information. A helpful Abcott Institute Admissions Representative would be happy to answer any questions you have and help with everything from scheduling to financial aid.
For immediate inquiries call: 1-248-440-6020.