Patient Care Technician Combo Program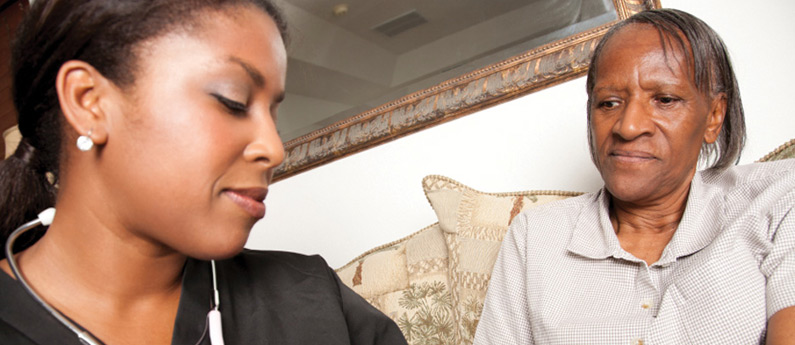 Combined Certified Nursing Assistant, Home Health Aide & Patient Care Technician Training Program
Abcott Institute's combined CNA/HHA/PCT program is offered in Southfield, Michigan (Oakland County/Detroit). Our nursing assistant training program prepares you to acquire skills as a Certified Nursing Assistant (CNA)/Home Health Aide (HHA)/Patient Care Technician (PCT), and is designed as a pre-nursing course to prepare you for an entry-level position in nursing with an emphasis on caring for a wide variety of patients.
Patient Care Technicians (PCTs) help patients obtain maximum functional independence while assisting with personal care and daily living tasks.
Home Health Aides (HHAs) are responsible for providing basic care to homebound patients.
Certified Nursing Assistants (CNAs) work closely with residents in hospitals, long-term care facilities and adult day care centers.
Topics covered in the Patient Care Technician Program include:
Medical terminology & abbreviations
Phlebotomy
Anatomy & Physiology
Wound care
Glucose monitoring
Hemocult testing
Reviewing vital signs
Urinalysis
General Patient Care
CPR
Food & Nutrition
EKG
and More!
Patient Care Technician State Licensing & National Certification
Healthcare is one of the largest industries in the U.S., including a wide array of specialties and services. Getting certified in more than one healthcare service field can increase employment opportunities and open up additional career options.
This combination training program from Abcott provides the opportunity to receive 2 certifications (CNA & PCT), allowing you to serve in a wider variety of medical fields and giving you more employment opportunities. You will also receive CPR certification, a requirement to be employed in this field.
After completing our program, you will be fully prepared to take the required certification exams for Certified Nursing Assistant and Patient Care Technician. Abcott covers the cost of the CNA and PCT certification exams (one time only) after students have successfully completed the program.
Convenient Day & Evening Schedules
At Abcott, we understand the many demands our students face. Many students are raising families or working while they are in school. That is why we offer flexible day and evening training options. You can balance work, family and other responsibilities while you get the skills you need to get ahead.
Unlike traditional College and University courses, where you are forced to take a broad spectrum of electives and courses outside your career interest, Abcott Institute's CNA/HHA/PCT Combination Program is career-focused, so you get relevant, practical skills to get back into the workforce in less time.
PROGRAM LENGTH:
Day Schedule: 22 Weeks
Evening Schedule: 31 Weeks
Is This Program Right for You?
If you are interested in learning more about careers for Certified Nursing Assistants with Home Health Aide and Patient Care Technician training, and exploring whether this is the right path for you, fill out the form on the side of this page and receive more information. A helpful Abcott Institute Admissions Representative will be happy to answer any questions you have and to help with everything from scheduling to financial aid.
For immediate questions, call 1-248-440-6020.