Medical Billing and Coding/Administrative Assistant Program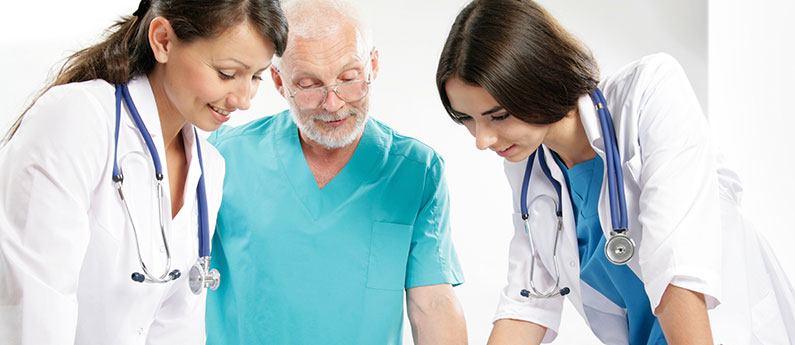 Program Objective
The objective of the program is to prepare students to enter the workforce in the healthcare setting in entry-level position with a thorough understanding of Medical Billing and Coding/Administrative Assistant. Students are introduced to several techniques for finding and applying correct codes in today's standard coding system. This program thoroughly prepares students to code patients' medical records correctly and optimize reimbursement for a full range of medical services. The program provides hand-on training in the various activities of the medical office, including use of computer and medical software and practice on the internet with medical billing. Upon completion of the program, the student is eligible for the National Certification exam.
Overview
Learn basic medical billing procedures including posting charges, completing ledger cards, filing and tracking claims, and generating reports and daily transactions. Understand the different types of insurance including HMO's, Medicare, Medicaid, and their impact on medical billing. Upon successful completion of the program, the student will be able to:
Explain the components for the various body systems and corresponding medical terminology.
Recognize the importance of confidentiality when dealing with medical records, and
Describe the essential working aspects of a successful medical office.
Gather/review essential patient information
Verify required documentation before patient information is released
Prevent fraud/abuse by auditing billing
Support coding and billing process
Assign codes for diagnoses and procedures
Submit claims for reimbursement
Coach healthcare providers to achieve optimal reimbursement
Review and answer practice correspondence
Operate computer systems to accomplish office tasks
Answer calls, schedule appointments, greet patients and maintain files
Update and maintain patient and other practice-specific information
Coordinate operation reports such as time and attendance
Total Hours
Credit: 36
Clock: 800
Duration / Schedule
29 Weeks (Days)
Monday Thru Thursday – 8am to 3pm
40 Weeks (Evenings)
Monday Thru Thursday – 5pm to 9pm
Program Emphasis
This program is designed to provide, thorough didactic and lab instructions, a basic systems overview of the role of the medical biller and assistant in a clinical setting. Didactic lectures cover the theory, anatomy and terminology pertaining to each system. Lab instructions provide hands-on training in the listed procedures.
Program Includes
Medical Billing and Coding/Administrative courseware
Textbooks
Uniform (2 Sets)
CPT (Current Procedural Terminology) (Lab Use Only)
ICD-9, 10 (International Classification of Diseases) (Lab Use Only)
Laboratory Procedures
Job Placement Assistance
Certification exam fee (one time and for one certification only)
Program Description
This program will prepare the student for an entry-level position in the medical marketplace as a medical biller, medical coding specialist, medical records technician, or medical office personnel/assistant. The program provides hands-on training in the various activities of the medical office including use of the computer and medical software, medical terminology, human anatomy and physiology, medical law and ethics, medical coding and billing, and medical insurance billing forms and claims.

For immediate inquiries call: 1-248-440-6020.